Portuguese startup ecosystem
Portugal is an increasingly prominent destination for its quality of life, safety, climate, culture, talent and business-friendly environment,
which has been a determining factor in the creation of a dynamic and rapidly expanding startup ecosystem.
A startup is a young company or project, launched by a group of entrepreneurs to create, develop, and/or validate a scalable and repeatable economic model, usually an innovative product and business model and/or a new market segment.
The next stage in a startup's life is scaleup. It is generally defined as a stage of business development with market, revenue, and employee growth. The financial objective of a scaleup is to remunerate its shareholders, through a sale (M&A – mergers and acquisitions; IPO – initial public offering) or through the distribution of dividends as it becomes profitable.
Taking into account their development level, startups can be at different stages of evolution, which implies different needs regarding incentives, capital, and risk management.
Stages of evolution of startups
Enterprises that are formally incorporated or in the process of being incorporated, and at a very early stage of development.
They generally start by researching, evaluating, or developing an initial idea or concept before going through the formal process of a startup and launching an MVP (minimal viable product). At this stage enterprises usually incur only costs and do not generate revenue, and the investment is secured by their own resources or those of financiers, and is considered a high-risk investment.
Enterprises that have developed a product or service, are in the process of refining their product/service and finding their market, but have not yet reached the break-even point.
At this stage, enterprises usually incur high costs, but may begin to generate revenue. They usually receive financing through their own resources or external lenders, and are considered a lower risk, more mature investment.
Enterprises that have a product or service with enough traction to scale in the market.
At this stage, as revenues stabilize, the traditional financing methods become available, like loans and risky debt, as well as the sale of equity stakes in the company. Growth becomes more mature and the risk considerably less.
Distribution of startups by stages of development
The Portuguese startup ecosystem is still young, but growing steadily, and accounts for 1.1% of the country's GDP.
On top of that, we have increasingly asserted ourselves in the European startup scene:
+ 2150 REGISTERED STARTUPS
Farfetch | OutSystems | Feedzai | Talkdesk | Remote | SWORD Health | Anchorage
13% ABOVE THE EUROPEAN AVERAGE IN NUMBER OF STARTUPS PER CAPITA
12º TOP 100 EMERGING ECOSYSTEMS
12º MOST INNOVATIVE COUNTRY IN THE EU
WEBSUMMIT IN PORTUGAL UNTIL 2028
Com a aspiração de ir cada vez mais longe, o empreendedorismo nacional vê as suas estruturas reforçadas. Para além das iniciativas promovidas pelos vários agentes do ecossistema, a Startup Portugal surge com uma nova dinâmica, e Portugal assume-se como anfitrião do empreendedorismo europeu por via da criação da Europe Startup Nations Alliance (ESNA).
Striving to go further and further, national entrepreneurship has seen its structures reinforced. In addition to the initiatives promoted by the various agents of the ecosystem, Startup Portugal arises with a new dynamic and Portugal assumes itself as host of European entrepreneurship through the creation of the Europe Startup Nations Alliance (ESNA).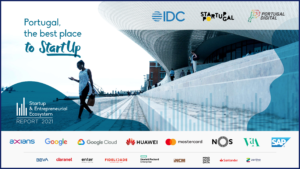 ESTUDO SOBRE EMPREENDEDORISMO
"PORTUGAL, THE BEST PLACE TO STARTUP"
STUDY ON ENTREPRENEURSHIP
"PORTUGAL, THE BEST PLACE TO STARTUP"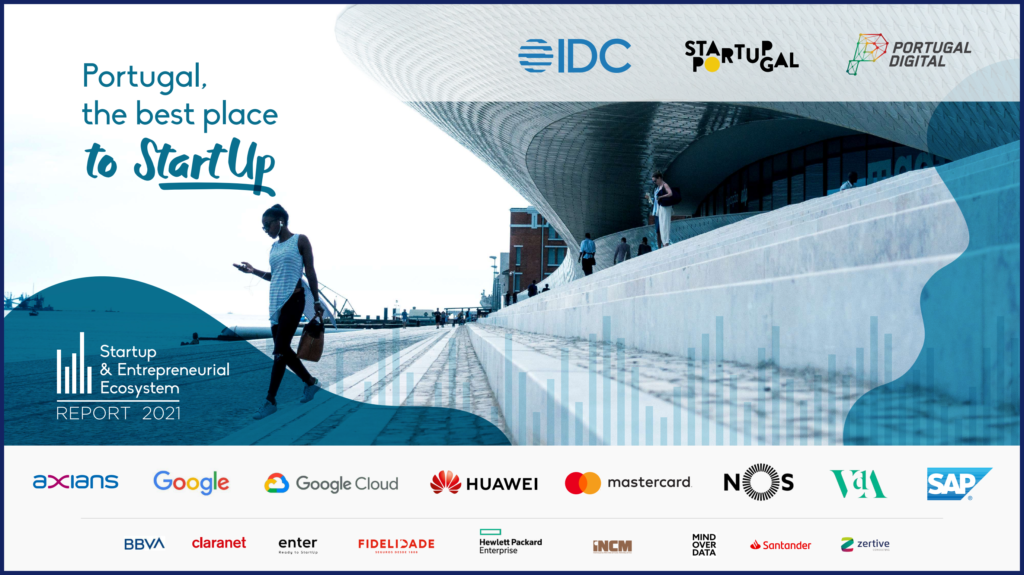 Visit entrepreneurship in numbers
Find out more about portuguese startups
ESNA - Europe Startup Nations Alliance
Aiming to project Europe in the global entrepreneurship panorama by supporting European startups in their assertion and competitiveness in the global market
National Incubator and Accelerator Network
A network that connects and enables more than 150 Portuguese incubators and accelerators distributed throughout the country, becoming a decisive factor for the success rate of innovative ideas and startups.
Investors should not be seen strictly as capital injectors in startups, but also as essential agents for the development of the idea and the business, particularly in terms of management, sales, managing to scale, access to people, and markets.
Attracting investment, retaining talent, and empowering national entrepreneurship.